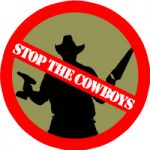 At Talk Coffee, you're guaranteed individual service from a long standing company established in 2000. We discuss your requirements to help you choose the right espresso equipment for you. We will inform you of the pros and cons of a variety of equipment within your budget. No pitches, lies, fake or paid incentive Google reviews nor high pressure sales tactics- just honest advice.
On site roastery. Our coffee is always fresh!
Low overheads deliver you keen pricing.
We bench test and calibrate all espresso machinery we sell to ensure your gear is up and running quickly once it arrives home.
Unlimited after sales support.
We have a repair and service facility. Your espresso machine will not be sent away for repair.
Unlike some competitors, we have never wand will never attempt to sell grey import equipment. We care about your user experience and our credibility.
Bricks and mortar! We don't operate from a kitchen bench with a couple of machines and a hidden sales agenda.
It's not just a weekend hobby or to make some extra cash. This is our passion!
No cowboys, sales backflips nor snake oil sales.
You're safe with us. We've been around for a long time and have a lifetime of experience.