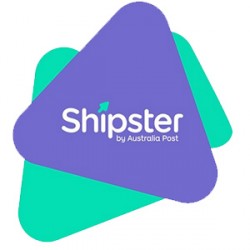 So, we looked into Shipster which is Aussie Post's way of offering you complimentary post with a number of organisations. It's a good concept.
Shipster asks that you pay a monthly fee for access to it and that we pay to integrate Shipster into our website to allow us to provide you with complimentary post. Aussie post gets free marketing and we pay them as usual to deliver your goods. For the time being, we have decided against Shipster, but may offer the facility at some point in the future.
Most of our Auspost shipping consists of satchels choc-a-block full of freshly roasted beans, so we'll make it easy for you. For the time being, you won't need to use Shipster to access complimentary post. Just spend $60 or more on coffee and the post is on us. You'll see a coupon to click at checkout and hey presto! Free post. Easy isn't it!