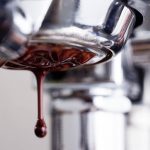 Times have been tough all around the world. Many lives have never experienced war or depression, but 2020 and 2021 have impacted on all of us, no matter where we live or what we do. The coffee industry is equally doing it tough.
The $5 cup of coffee? Why?
A huge variety of factors influence the price of your coffee and pretty much all of them are more expensive these days.
The coffee "C" index.
The Coffee C contract is the world benchmark for Arabica coffee. The contract prices physical delivery of exchange-grade green beans, from one of 20 countries of origin in a licensed warehouse to one of several ports in the USA and Europe, with stated premiums/discounts for ports and growths.
The C contract applies to commodity coffee and it's increasing. You might consider this to be the least expensive of Arabica coffees traded worldwide. This is not the coffee that Talk Coffee purchases. For example, if you were to look at a typical Brazil, we purchase at up to 4x C price because we are not interested in low quality coffee. It exploits growers and their staff and it locks them into poverty stricken lives where expenses rarely meet production costs.
Our green coffee is purchased from ethical companies which seek out the best, pay fairly for it and in doing so allow growers and their staff quality of life. The love in the cup starts at the coffee seedling and we are more than happy to pay well above odds for very high quality examples. Whilst other companies might use cheap "blenders", every single coffee we purchase to blend is the same quality we sell as a single origin coffee. If you're drinking one of our blends, it's no compromise because we won't economise. As an example, the components in our #1 seller, Shed Shandy all sell at $60-80/kg when you purchase them as single origin coffees.
Bulk freight.
The downturn in world travel has resulted in much higher freight costs. At minimum, freight costs have doubled in the last 18 months. Some freight movements are costing up to 8x what they previously did and even then, the  movements are far slower. As an example, some Guatemala coffees we have on order were due to land in July. This ETA is now out to mid-late October.
Post.
Postage costs increased again in early September. Local Australia Post pricing is up (again) and it's taking longer for parcels to move. Two years ago, express post between major cities meant overnight. Now? Yes- someday soon. Express post seems to a premium paid for eligibility for a lottery. It might get there faster, maybe not.
Packaging:
With Australia Post, if we choose our own compostable packaging, we are slugged with a huge premium just for doing that. Auspost forces us to use their "recyclable" packaging to go some way towards managing postage costs. Fortunately Sendle allows us to choose, and we choose home compostable wherever possible.
The punchline.
Coffee has long weathered these increases, but something has to give. Many commercial roasters have already increased their pricing to their cafes by $5 or more per kilo. Some cafes will no doubt leave roasters seeking cheaper, nastier coffees, but for any level of quality, a $5 coffee looks to be a certainty for 2022. Your local cafe and other hospitality venues have never had it so hard or had to pivot to new business models so frequently. That extra few cents will help them to make ends meet. They need you.
We hope you'll understand and continue to support us.